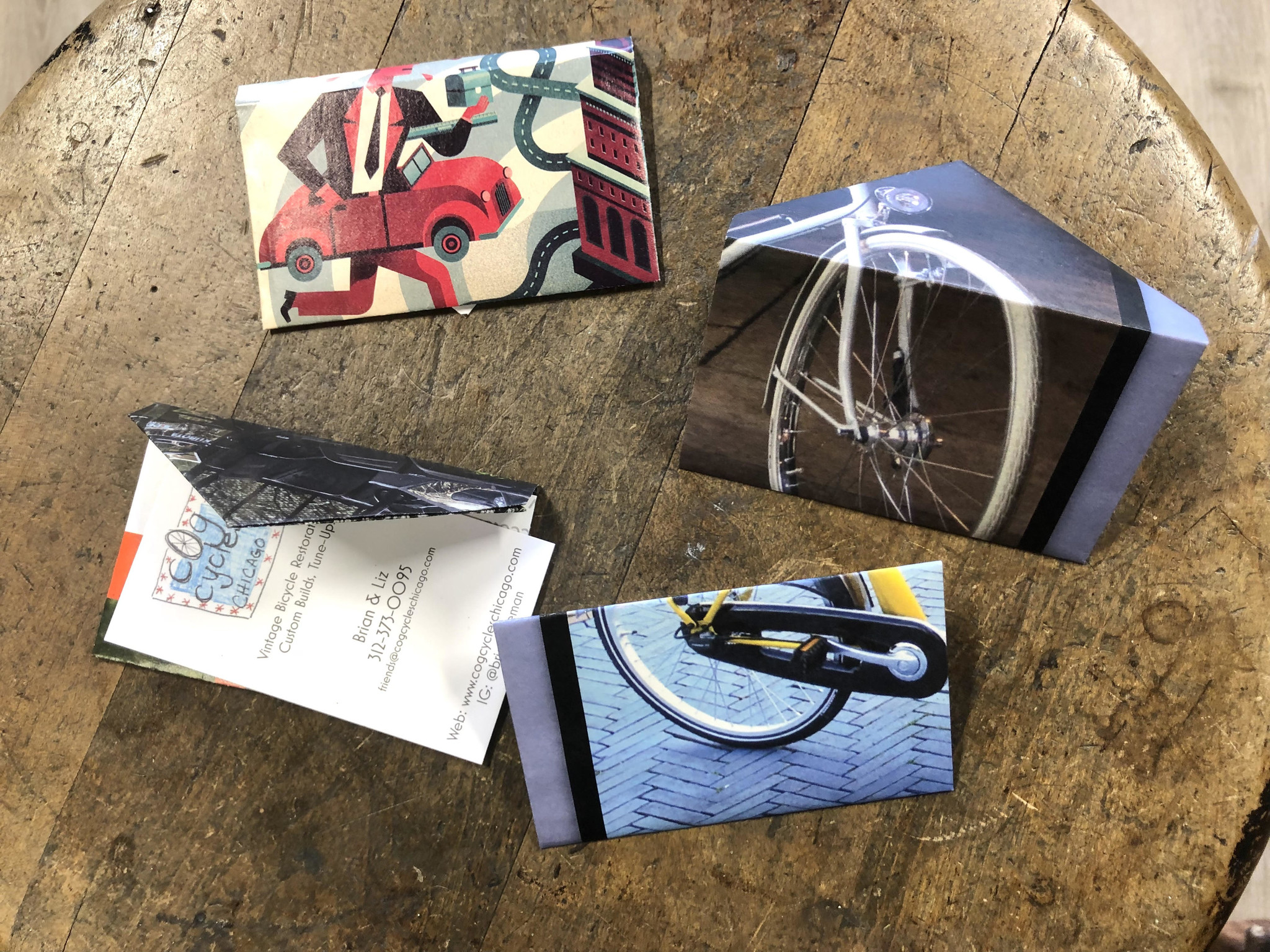 The fall and winter are the off-season for bike shops, but they don't have to be. We are often able to give excellent service and pay more undivided attention to our customers during these months. It is a perfect time to bring us larger projects, and we do want to be a destination for people seeking thoughtful gifts for the holidays.

In the next few weeks we will be getting in gift cards that will never expire. We will be hand making custom envelopes for them, and you can even bring us a page out of a magazine to make your envelope from.

It's a gift that will present well, but the real payoff is when they come into the shop to use it. They can be used for anything from merch to tune ups, to custom rebuilt bicycles. If, for example, you wanted to give a bicycle or make a contribution towards a bicycle, and you weren't sure what kind of bike they would want, or what they'd fit on, you can give them a gift card and send them our way. We are really excellent listeners, and we have a knack for figuring out the best fit and style of bike for a given customer. Helping people find what's comfortable for them is a process we enjoy.

Finally, and this might be the most exciting part: we are also going to slowly evolve into a seasonal yarn shop as well as a bike shop, and our gift cards will be good for anything in the store, including yarn! Look forward to more announcements about our yarn-shop-within-a-bike-shop, Granny Gears.